Isotonix® Bromelain Plus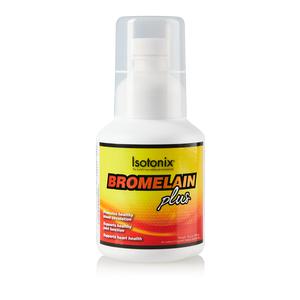 $94.25 SGD
$1.76 SGD
Single bottle (30 servings)
SKU: SG13986
FEATURED RECOMMENDATIONS
TLS Product Reviews
---
Displaying reviews 1 - 5 of 24
---
2/10/2022
by BODYNEEDS ENTC
Always love enzymes supplement and this is a rare find! Active protease enzymes in a bottle.
---
A must-have product at home!
A natural pain-relief supplement for any minor cuts, sprains and muscle pain. Love it and always standby in my chiller!😘
---
I love the taste of the product and will definitely drink it after a strenuous exercise to improve my muscle healing.
---
I usually will feel very sore after a strenuous exercise. But after taking 3 caps of Bromelain, I will feel so much better the following day.
---
Best in Natural Healing Recovery
My go-to for any aches and pain, cuts and injuries. Great to have a botte at home whenever necessary.