Isotonix® Vitamin D with K2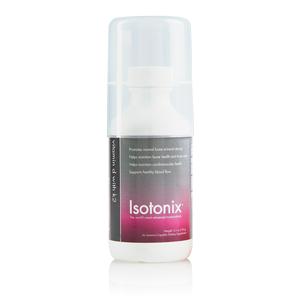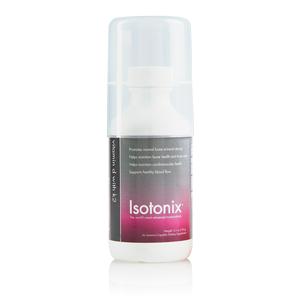 $43.75 SGD
GST of $3.24 SGD included
$0.81 SGD
Single Bottle (30 Servings)
SKU: SG13071
FEATURED RECOMMENDATIONS
Benefits
---
• Maintain normal bone mineral density
• Helps maintain bone health and bone mass
• Helps maintain cardiovascular health
• Support healthy blood flow
• Supports immune health
Gluten Free - The finished product contains no detectable gluten.
No Detectable GMO - The finished product contains no detectable genetically modified organisms.
Isotonic-Capable Supplements - Easy-to-swallow isotonic supplements that allow for faster nutrient absorption by the body. Individual response varies.
No Pork - This product contains no pork or pork products.


MAHP2000061

Details
---
Isotonix Vitamin D with K2 contains vitamin D3, the metabolically active form of vitamin D, along with vitamin K2, a form of vitamin K which supports cardiovascular health. Vitamin D plays an important role in bone health and immune health while working with vitamin K to support the absorption of calcium. Isotonix Vitamin D with K2 is to deliver both these great vitamins with isotonic delivery.

Vitamin K is included in Isotonix Vitamin D with K2 because of its unique partnership with vitamin D. Vitamins K and D work together to support calcium absorption and the delivery of calcium to the bones.

At least two naturally occurring forms of vitamin K have been identified and are known as K1 and K2. While there are many similarities between these two forms of vitamin K, they are distinguished by their important differences. The most significant difference between K1 and K2 is their chemical structures which provide for different pharmacokinetic properties.

MAHP2000061

Ingredients
---
Vitamin D3 (Cholecalciferol)
Vitamin D is a lipo-soluble vitamin that is found in some foods and endogenously produced when sunlight strikes the skin and activates vitamin D synthesis. Vitamin D promotes the efficient absorption of calcium. Vitamin D also promotes the formation of bone and growth. Lack of exposure to sunlight, reduced skin synthesis of vitamin D, lower dietary intake, impaired intestinal absorption, and ageing may reduce the amounts of vitamin D in the body. In addition to promoting strong bones, vitamin D also has other roles in health including supporting the body's muscular function and immune health.

Vitamin K2
Vitamin K is a lipo-soluble vitamin found in meat, eggs and dairy. The Japanese soy food natto is particularly rich in menaquinone-7 (MK-7). Studies of natto consumption in Japan have linked menaquinone-7 to bone and cardiovascular health. The correlation of vitamin K to cardiovascular and bone health directly focuses on supporting proper calcium utilization. Vitamin K2 promotes the synthesis of proteins involved with calcium utilization, thereby supporting bone mass.

MAHP2000061

FAQ
---
Is Isotonix Vitamin D with K2 safe for people on anti-coagulant medications?

If you are currently taking warfarin or another anticoagulant medication, you should consult your healthcare provider before taking any product containing vitamin K1 or K2.

How do I take Isotonix Vitamin D with K2?
Pour 1 level, white bottle capful of powder into the overcap. Add water to the line on the overcap (60 ml) and stir. As a dietary supplement, take once daily or as directed by your healthcare provider. Maximum absorption occurs when taken with a meal.

Is it safe to take more than 1 serving of this product daily?
One serving daily of Isotonix Vitamin D with K2 is recommended. Check with your healthcare provider before taking additional daily servings of this product.

Is there a toxicity level for vitamin D?
If you wish to take more than one daily serving of this product you should check with your healthcare provider.

What are dietary sources of vitamin D?
Foods rich in vitamin D include cod liver oil, salmon, mackerel and tuna.

Does Isotonix Vitamin D with K2 contain pork or pork products?
No.

Is Isotonix Vitamin D with K2 manufactured in a Good Manufacturing Practice (GMP) facility?
Yes, this product is manufactured in a GMP-compliant facility.

MAHP2000061
TLS Product Reviews
---
Displaying reviews 1 - 5 of 26
---
Vitamins D with K for mummy
The Vitamin D helps in bone health and immune health and with vitamin K helps calcium better absorption..
---
Frist time using this and I just love it.
Love this product and i can see the different right away, and it taste good.
Response from Customer Service:
17/2/2023
Dear Valued Customer,

Thank you for taking the time to share your thoughts on the Isotonix® Vitamin D with K2! We are so happy to hear you are pleased with the product!

Thank you again!
The Product Information Team
---
Its by far the nicest taste for the isotonic range. If there's any isotonix product that you didn't like the taste, can try adding a cap of Vitamin D into it. It has a sweet raspberry taste. :)

---
Works great & tastes great!
I tried the Isotonix Vitamin Dwhile recovering from a viral infection and I felt much better with less coughing and my airways felt much better too. I also have an uncle who raves about the Isotonix Vitamin D! He felt his teeth were much stronger and overall better health.
---
VItamin D can help me stabilise my mood especially on days i don't get enough sun!