TLS® Nutrition Shakes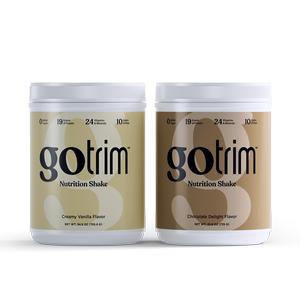 FEATURED RECOMMENDATIONS
TLS Product Reviews
---
Displaying reviews 1 - 5 of 28
---
Taste great packed with 10g fiber, 20g of protein and other nutrition. Always looking forward to drink this after my work out!
---
原本以为就是普通植物蛋白粉,但研究过成粉后才发现,除了蛋白,还有每天所需的很多维生矿物质。 这真的是好棒的早餐,加一点燕麦就是我每天活力满满地开始 。
---
Great Taste and Satiety Effect
Have finally found a nutrition shakes that works for me and my exercise clients. Knowing we are having a NON GMO shakes. Feedback on taste is great. Very balance nutritious drink. Great post workout drink. Great in between meals snack drink. Personally as a fitness personal trainer, I do not encourage my clients to take shake as a meal replacement unless they really have no choice due to hectic work schedule. Then, that is their choice/option. Overall, convenient and lovely to drink shake. Wish they have sachet/packet form, so it is easy to carry in bag to the gym.
Response from Customer Service:
26/7/2021
Dear Valued Customer,

Thank you for taking the time to leave your thoughts on the TLS® Nutrition Shakes! We are happy to hear you are pleased with the product. We have forwarded your feedback to the relevant team for future product enhancement.

Thank you again!
Market Singapore Product Team
---
Have tried a few protein shakes last time. But none that that provided me with the quick recovery from the fatigue n burnt out after a heavy exercise regime. It replenishes my energy quickly. Definitely recommend to all sports enthusiast.
---
I drink the shake for instant protein after exercise. It dissolves easily n tastes so good!