TLS™ Trim Café
Single Box (15 stickpacks)
SKU: SG6612
$64.75 SGD
$1.21 SGD Cashback
This product qualifies for free or flat-rate cost shipping. Learn More
Benefits
---
•
May help to curb appetite
•
May promote a feeling of fullness
•
Supports healthy weight management
•
Promotes fat burning



Gluten Free - the finished product contains no detectable gluten




No Detectable GMO - the finished product contains no detectable genetically modified organisms




Vegetarian - this product is vegetarian




No Pork - this product contains no pork or pork products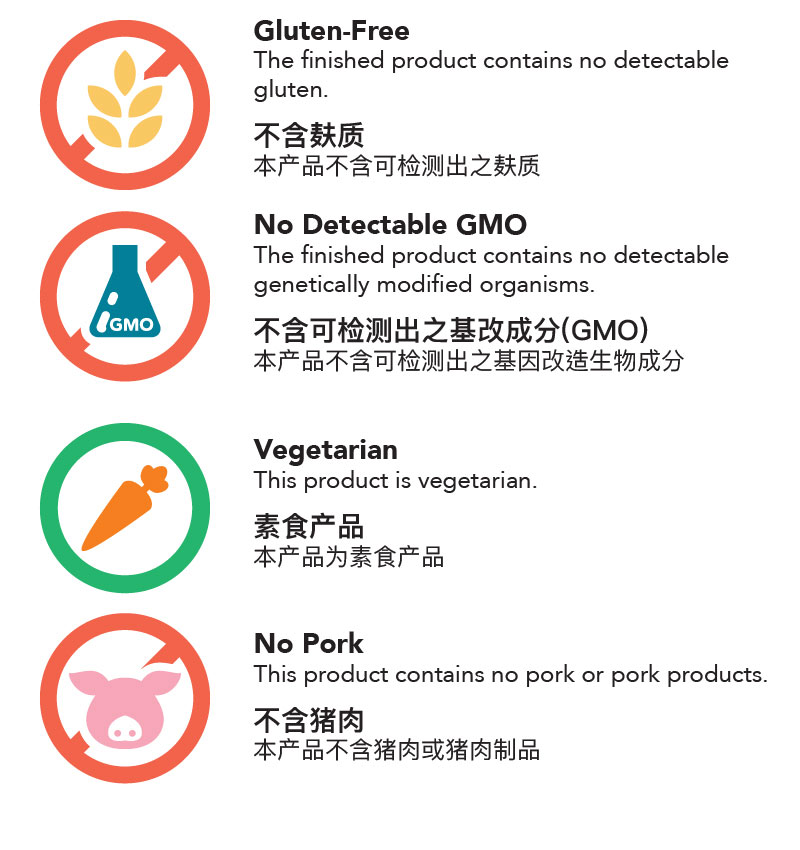 Details
---
Are you looking for a simple and convenient way to help manage your weight? Your health goals may be closer than you think with our thermogenic slimming coffee from TLS Weight Management Solutions.
TLS Trim Café is a gluten-free, thermogenic slimming coffee formulated to promote a multi-functional method to weight management. Containing WellTrim iG (Irvingia Gabonensis/African Mango) and Columbian Arabica coffee powder, Trim Café uses a three-pronged approach to tackle weight management, targeting: fullness, appetite and fat burning. WellTrim iG, is a natural, patented, GRAS affirmed, clinically tested African mango seed extract used for weight management.
TLS Trim Café is a powerful formula that recommends a single daily serving. This product has been specifically created to promote effective fat burning while providing a long- term sustainable solution for weight management. Simply pour our easy-to-use stick packs into a cup of hot water, stir and sip. If you prefer your Trim Café cold, pour over ice.
Ingredients
---
WellTrim® iG (IGOB131®) African Mango (Irvingia gabonensis) Seed Extract
WellTrim iG is a clinically-studied extract of African mango, also known as Irvingia gabonensis. The African mango tree is found in Central and Western Africa. African mango is a traditional culinary fruit kernel of which the mucilage (a glycoprotein) is used to make soups, such as Ogbono. WellTrim iG is an authenticated, patented, GRAS affirmed, clinically-tested irvingia seed extract for weight management and fat burning.

Leptin is a hormone involved with hunger signals. Irvingia gabonensis appears to naturally support leptin's ability to enter the brain and signal the stomach that it is full. Irvingia gabonensis also appears to support the hormone adiponectin which has been associated with fat burning. Adiponectin levels are inversely related to body fat percentage- the greater the levels of adiponectin, the lower the percentage of fat.

By supporting leptin and adiponectin, Irvingia supports weight management. There are two published human clinical studies that support the use of African mango for curbing the appetite, while promoting fullness and fat burning.

* WellTrim® iG is a trademark of Icon Group, LLC.
IGOB131® is a trademark of Gateway Health Alliances, Inc. and is protected under U.S. Patent 7,537,790.

Colombian Dark Roast Coffee (Coffea arabica)
Coffea arabica is believed to be the earliest species of coffee to be cultivated. Grown in many parts of the world, this plant produces fruit which contain seeds or 'beans' that can be roasted and then ground to produce the beverage known as coffee.

Coffea arabica beans contain several active components such as natural caffeine, chlorogenic acid and caffeol. Caffeine, being the most well-known active, is often used to reduce mental and physical fatigue. Unlike other coffee type species, Coffea arabica beans contain a relatively small amount of natural caffeine and, when made into coffee produces a smoother, less bitter beverage.
FAQ
---
What does thermogenic mean?
The production of heat in the body so that excess fat is used as energy.

How do I take TLS Trim Café?
Mix one stickpack (3.3 g) with 210 ml of hot water. May use more or less water, based on personal taste preference. As a dietary supplement, it is recommended you take once daily, or as directed by your healthcare provider. Most effective if taken 30-60 minutes before a meal, but not required.

How often should I take TLS Trim Café?
As a dietary supplement, take once daily or as directed by your healthcare provider.


What TLS products can I use in conjunction with TLS Trim Café?
All TLS products can be used in conjunction with TLS Trim Café.

How long should I use TLS Trim Café?
While everyone's body and weight management journey is different, using WellTrim iG once a day for 10 weeks can help with an overall reduction in body weight.

How does TLS Trim Café compare to TLS Trim Tea?
TLS Trim Café and Trim Tea both deliver the same amount of WellTrim iG per serving. TLS Trim Café offers an alternative flavor to Trim Tea.

Can I add a sweetener or milk?
If you would like the product sweeter, try using a small amount of honey or Stevia. Adding spices like cinnamon, nutmeg, cocoa powder or cardamom can also add flavor. If milk or cream is a necessity, non-fat milk, almond milk or rice milk are great lower calorie alternatives.

Is TLS Trim Café caffeinated?
Yes. The caffeine content of TLS Trim Café per serving is equivalent to one cup of regularly brewed coffee.

Are there any warnings for this product?

If you are currently taking any prescription medication or have an ongoing medical condition, you should consult your healthcare provider before using this product. Children and pregnant or breastfeeding women should not use this product.

Does TLS Trim Café contain pork or pork products?
No.

Is TLS Trim Café vegetarian?
Yes.

Is TLS Trim Café manufactured in a GMP (Good Manufacturing Practice) facility?
Yes, this product is manufactured in a GMP compliant facility which is inspected by the Food and Drug Administration (FDA) of the United States of America.
TLS Product Reviews
---
Displaying reviews 1 - 5 of 16
---
Trim Cafe review
I love the aroma of Colombian Arabica in Trim Cafe. Goes best with my pineapple tarts and kueh lapis.

Loving my Trim Cafe
I simply love the Trim Cafe because it is Colombian dark roast arabica coffee, the smell of the coffee is irresistible. I love to blend it with TLS vanilla shake and take it as a mid-afternoon snack, it helps to curb my cravings. It tastes great lukewarm or cold. You got to try it!!
My favorite coffee!
The aroma is just great! Its so easy to use and powerful. Simply take one sachet each day and enjoy the great tasting coffee along the path of achieving your fitness goals.
I just love Trim Cafe
Perfect to taste and have great effects on reducing my appetite. Love it!
Trim cafe
The trim cafe now become my favourite coffee and is more healthy , like the taste of it unique smell ! This will be my New favour of my agar agar ! 😁😁💪💪