Taking Photos with TLS
Pictures speak louder than words. Before getting started with your TLS Plan, be sure to take 'before' photos. These photos will serve as a testimony to how far you've come, and how hard you've worked to achieve weight management success!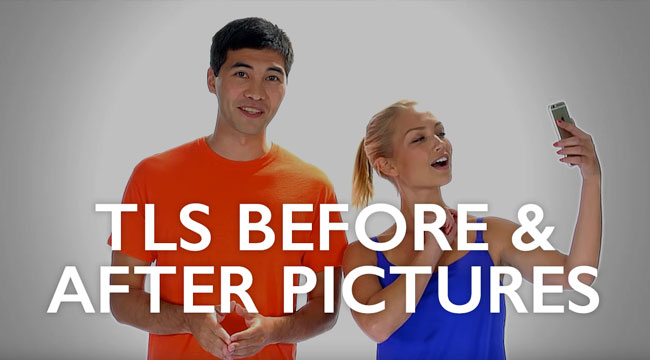 Photos should be full-body shots (from head to toe).
Ideally, you should be dressed in form-fitting athletic wear or swimwear. The outfits worn for "Before and After" photos should be as close to identical as possible.
Photographic area should be well lit; dim lighting prevents detailed viewing.
The background in your photos should be plain. A white wall is an ideal background for your photos.
Photos should show the greatest transformation possible. Be proud of your success, stand confidently and smile in your 'after' photos.