Lost over 45 kgs!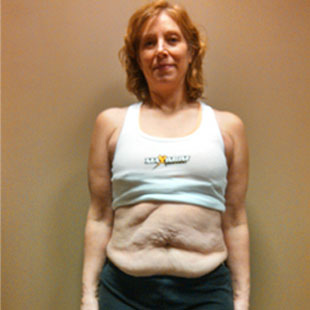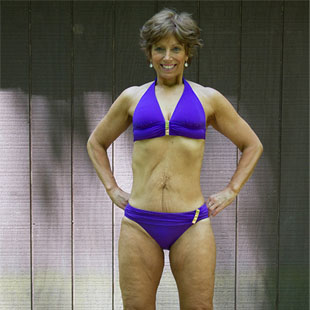 My name is Karen Charlins from Stockton, NJ. I have been a yo-yo dieter most of my adult life. My idea of a fruit serving used to be banana flavoured Runts. When I got too heavy, I would stop eating for days. It worked in my younger days but even starving myself became ineffective as I got older. When I am overweight, I feel embarrassed, lack self-esteem & don't want to visit with friends that I normally enjoy spending time with. I became a Market America business owner in mid November, 2009 & started using FCI & CAI on November 27, 2009. I became aware of the Transitions coaching programme in mid January. I asked around & searched for meetings in my area but couldn't find any. Although I was having great success with just the supplements, I knew myself & my bad habits & I needed a coach to make myself accountable. When I was unsuccessful in finding a coach, I decided to become one myself. I attended & passed the certification training in early March, 2010. After completing the certification training, I realised that I was only doing 1 component of the programme. I wasn't eating a low glycaemic diet, I wasn't exercising & I wasn't journaling & I really learned how important the education behind the programme was. I am now following the programme the way it was intended. I have lost45.4 kgs , almost 50% body fat & a full yard of fat from my chest, waist & hips. Four days before starting TLS, my doctor wanted to put me on cholesterol meds. I told her that I found a plan to correct my problems & promised to lower my cholesterol through eating better and natural supplements. In less than 4 months my cholesterol went from 224 to 150 & my triglycerides went from 284 to 72! My husband, Randy, has been supportive and helped keep me on track. I called Randy after my first day of certification training in tears. I told him that from what I had learned that day, I was lucky to be alive. I was starting to show some serious symptoms of poor health & was on meds for high blood pressure, acid reflux & other issues. I learned during this certification that these health problems were a direct result of my poor eating habits. Every morning since the day I came back from my certification training, Randy has made me a vegetable loaded egg white omelette in order to start my day off the right way. He was in my first TLS, has lost 22.7 kgs and continues to live the programme. We do EA Active & Wii Fit together. I am so grateful to have my life and my health back. I have stopped taking all 3 meds that I was on with my doctor's blessing. I used to have to lay down on the bed on hold my breath in order to put on my very tight size 18 jeans. I now fit comfortably into a size 4-6 skinny jeans. I have hit & maintained my goal, & my life is forever changed.
Please note that product availability varies based on your location. Products mentioned in user testimonials may only be available in some countries.
Consult your health care provider before starting any weight management or exercise program. These products are not intended to diagnose, treat, cure, or prevent any disease. The results described in these testimonials may not be typical. Individual results may vary. The persons sharing their stories are UnFranchise Owners of Market America products.
Individuals following the TLS Weight Loss Solution as part of a healthy diet and exercise program can expect to lose 1-2 pounds per week.